Give Your Child Strength And Confidence With Our Teen Martial Arts Classes
Help your child rise above all the distractions teenagers face with our Teen Martial Arts Classes at Hiro Karate. Students of all experience levels and abilities can join us in Summerlin for highest-quality instruction and the best character development around.
It's no secret teens face a lot of challenges. Make sure they're prepared to handle anything with the help of our incredible team at Hiro Karate.
Teen Martial Arts Classes Foster Engagement And Enthusiasm
You probably know the story: your teen comes home tired and they leave for school tired. They show little excitement about anything they do.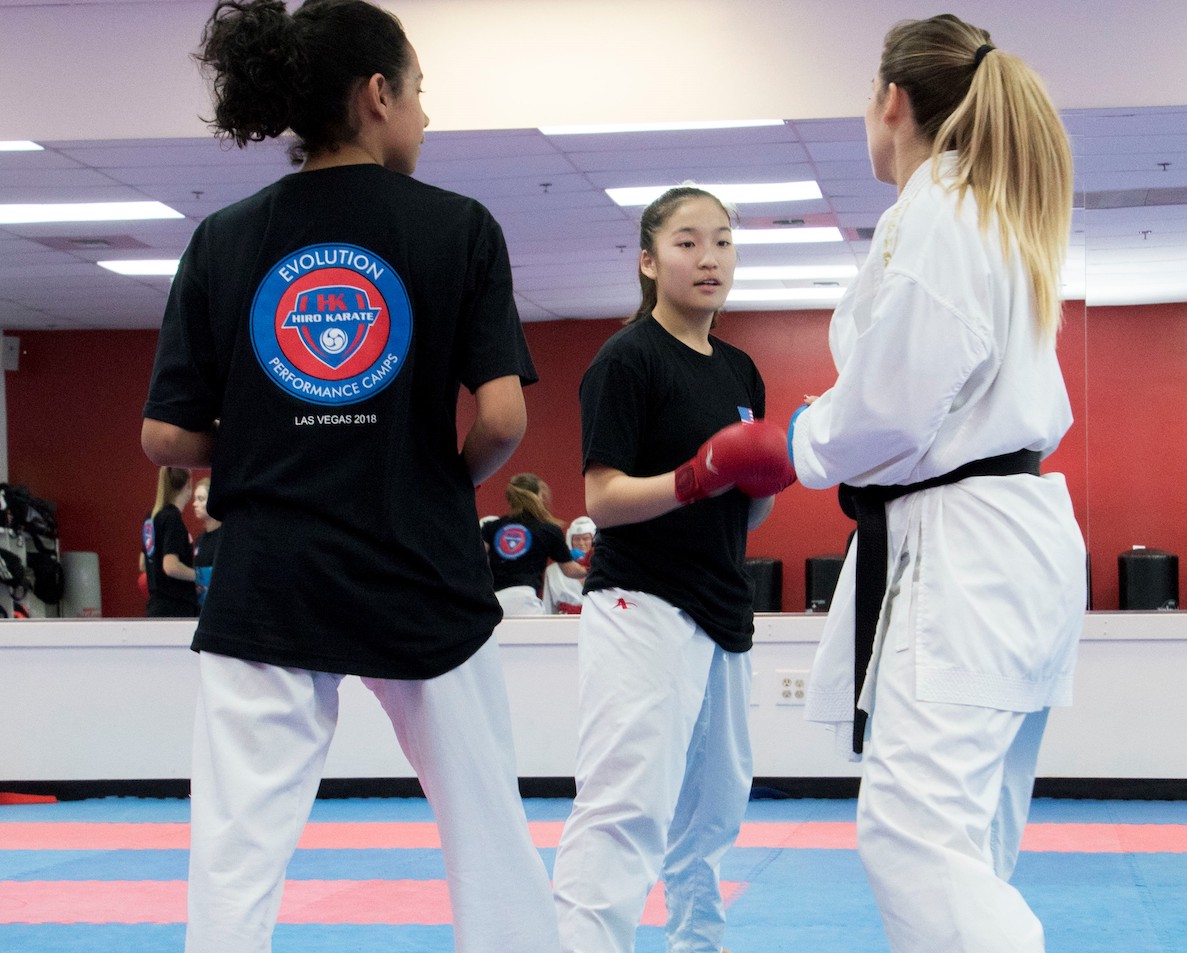 We have a solution!
Our Teen Martial Arts classes are fun and engaging for everyone in our class. We teach skills ranging from the very foundation to more advanced, depending on your child's experience, and we maintain an ever-changing curriculum that keeps students motivated to come back week after week.
In our Teen Martial Arts Classes, your child will build:
Focus and engagement
Respect and discipline
Independence and self-awareness
Unstoppable self-confidence
PLUS Hiro Teen Martial Arts Helps Your Child Facedown Bullies And More
Life is tough and the challenges won't stop. But your child can be more prepared than ever to face them with confidence with the help of our Teen Martial Arts Classes in Summerlin.
We build students up through a series of accomplishments and keep them motivated on improving every day with a goal-oriented structure that rewards hard work and determination.
Our Teen Martial Arts students develop:
Total-body strength and coordination
Vital self-defense skills for any situation
Perseverance in everything they do
A more positive outlook on life
Join Us Today For The Best Teen Martial Arts Classes In Town
Don't miss out on these incredible classes in Summerlin. Teens of all backgrounds and experience levels can benefit from our incredible Teen Martial Arts program and our staff is led by National Karate Champion Hiroshi Allen. You can be sure you're getting the very best instruction in town.
Get started today by filling out the short form on your screen. We'll be happy to answer all of your questions in no time!