Give Your Child A Structured Way To Stay Active And Build Character With Our Kids Martial Arts Classes
There's no better way to develop lifelong habits of physical activity while also instilling character skills in your child than with our Kids Martial Arts Classes in Summerlin.
At Hiro Karate, we are proud to offer age-specific classes for students ages 5-12, with high-quality instruction and ever-changing classes that will keep your child more motivated than ever before. And with a dedicated staff, led by lifelong Karate champion Hiroshi Allen, you can be sure your child will get the best training in town!
Learn more today!
Find The Best Kids Martial Arts Class For Your Child
Whether your child is just starting out or they have been training for years, our Kids Martial Arts Classes in Summerlin will meet their needs each and every day. We encourage students to grow and progress in our program with a Karate-based curriculum that focuses on the basics before moving onto more advanced techniques.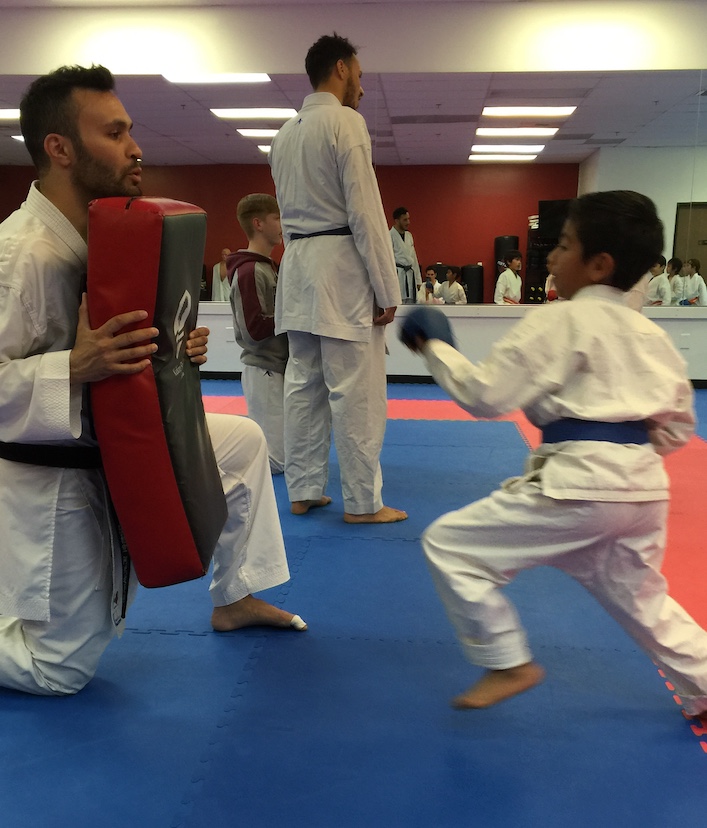 Our Kids Martial Arts Classes at Hiro Karate include:
Ages 5-6: Start your child at a young age and learn the very basics, just like instructor Hiroshi did as a child. These beginner classes offer a fun and exciting introduction to Karate with an emphasis on basic movements like:
Kicks
Blocks
Strikes
Stances
Your child will have a blast learning in a structured environment a make a great group of new friends.
Ages 7-12: Perfect for beginners, these Kids Martial Arts Classes offer exciting instruction and a goal-oriented system that keeps students motivated and focused. Your child will learn how to remain disciplined and follow directions while also tackling some of the most important issues in their lives, like:
Bullying
Peer Pressure
Negative Confrontations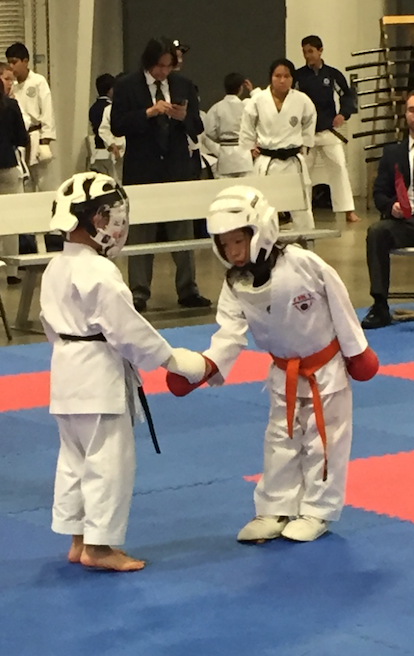 Hiro Kids Martial Arts Training Can Carry Over Into All Aspects Of Your Child's Life
Whether your child grows up to be a doctor, a lawyer, or even a teacher, they can rely on the lessons they learned from our Kids Martial Arts for years to come.
Not only do students develop vital physical skills and learn long-lasting healthy habits, they also build a foundation for success into their teenage years and even adulthood.
Our Kids Martial Arts Classes instill:
Communication and teamwork skills
Leadership and respect
Discipline and attention to detail
Unwavering self-confidence in everything they do
Ready To Get Started? Give Your Child The Best Kids Martial Arts In Summerlin Today!
Our team at Hiro Karate has a proven track record of success with students of all abilities and backgrounds. Give your child the best Martial Arts training around with our Kids Martial Arts Classes in Summerlin.
Learn more or sign up today by simply filling out the short form on your screen. We'll reach out right away to answer all of your questions and get your child set up in no time!